🎯 FREE ADMISSION – no advance registration is required, admission to all panels is free.
🎯 TICKETS for artistic events according to the price list and availability of seats (we recommend advance purchase).
🎯 TRANSLATION – the conference is conducted in Polish (with English translation) and English (with translation into Polish).
🎯 STREAMING – the panels are streamed online on the YouTube platform.
🎯 DISCUSSION – the opportunity to participate in the discussion is guaranteed only to those physically present.
🎯 MEALS – a paid buffet is available on site.
🎯 VENUE – the conference takes place in the Senate Room, Theater Academy, Building D – entrance through the gate leading to the Collegium Nobilium Theater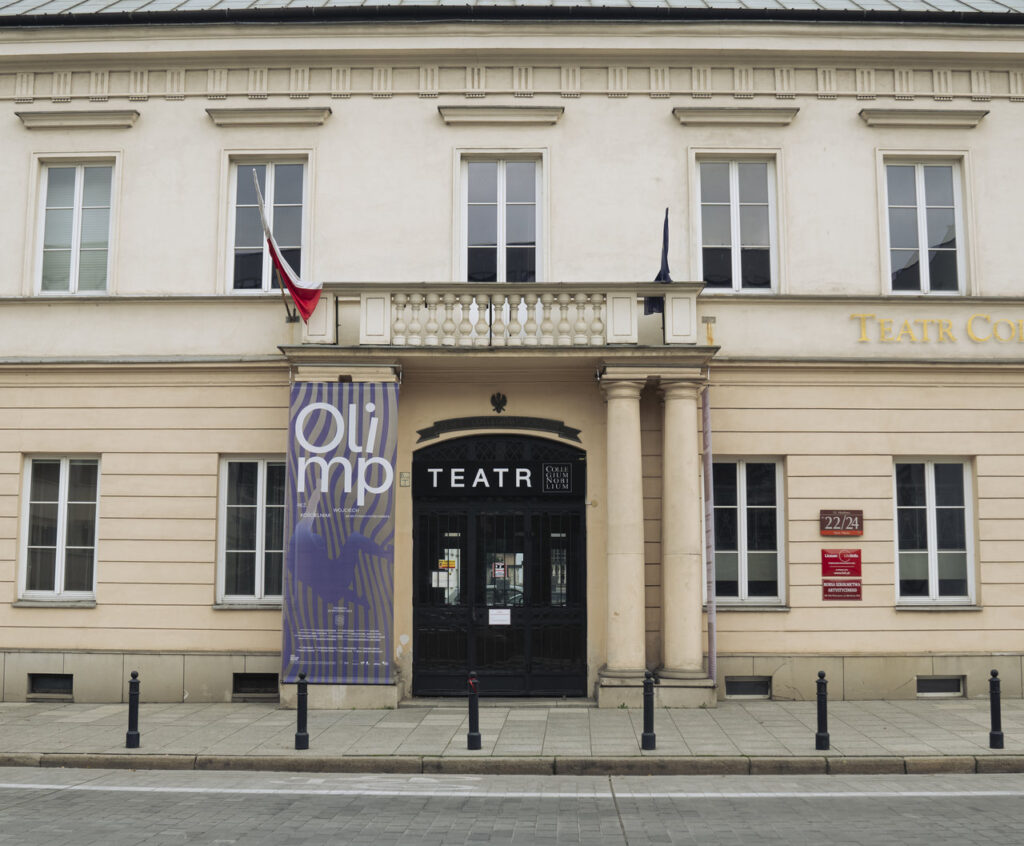 fot. Zuzanna Mazurek
Aleksander Zelwerowicz Theatre Academy in Warsaw
22/24 Miodowa Street
00-246 Warsaw
plus code: 62X5+64 Warsaw
🎯 PARKING – The Theater Academy does not have parking available for guests and spectators. We recommend access by public transportation.
🎯 AVAILABILITY – availability details are posted on the AT website. Contact for assistance: monika.przespolewska@e-at.edu.pl, +48 22 635 96 22